Welcome to Cat Purr-Fection Cattery
 At Cat Purr-fection Cattery we aim to give your cat the best possible experience when you have to leave them with us. 
Find Out More
Contact Us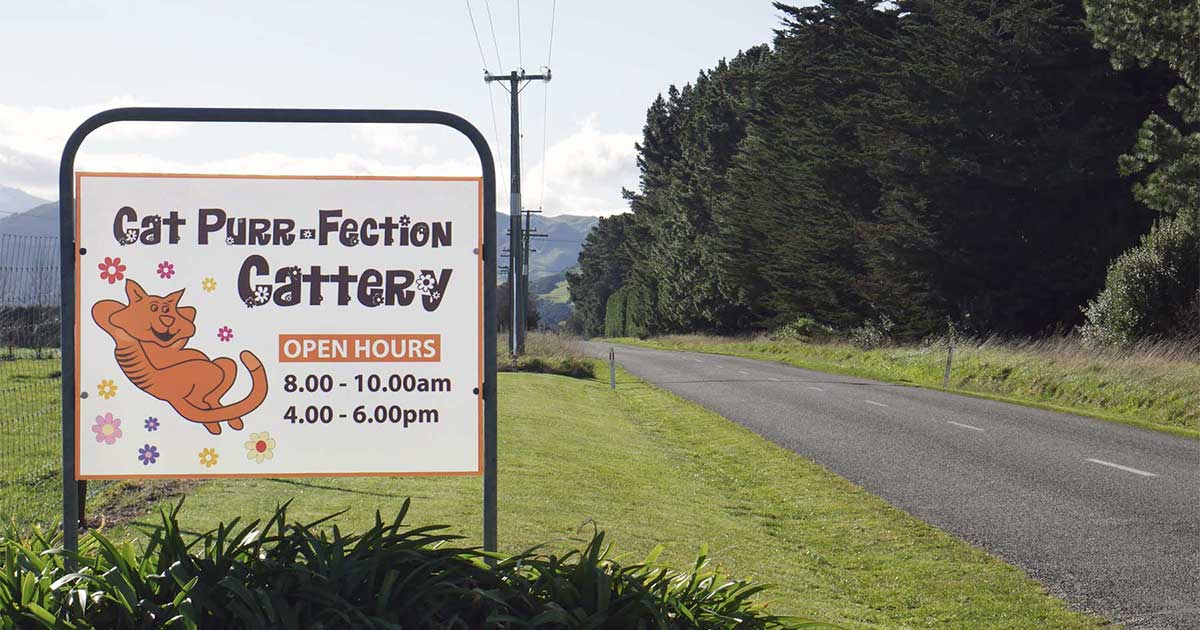 Cat Purr-fection Cattery aims to provide the best possible experience for your cat while we are caring for it.
Although we cannot give your cat quite the same 'home' as its own, we do endeavour to give it as much a 'home-away-from-home' experience as is possible.
Your cat will be given individual attention and any special needs it requires will be catered for.
The bright, airy, open environment we provide for your cat at the cattery, will make its stay with us very pleasant indeed.
Hygiene is equally important too, of course, and we observe all recommendations to ensure your cat's environment while in our care is clean, safe and free from disease.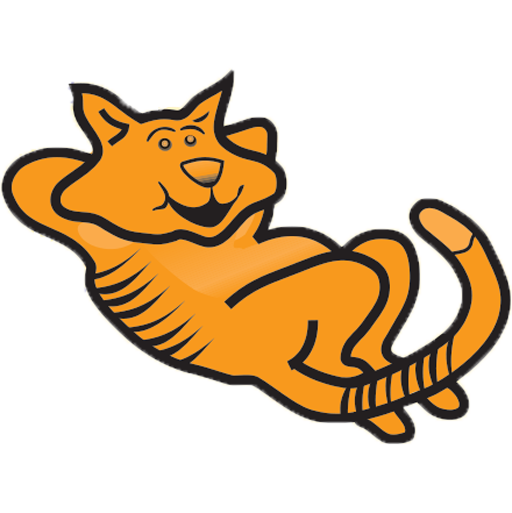 "when our two go on "pussy-cat holiday" they are well looked after"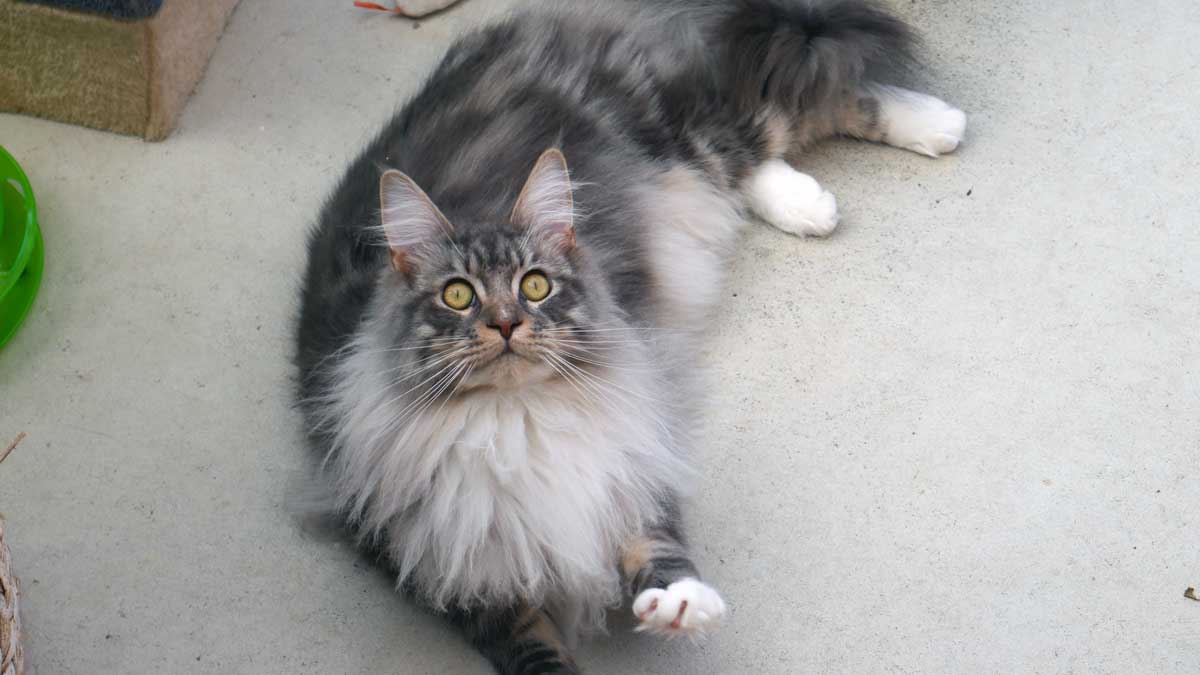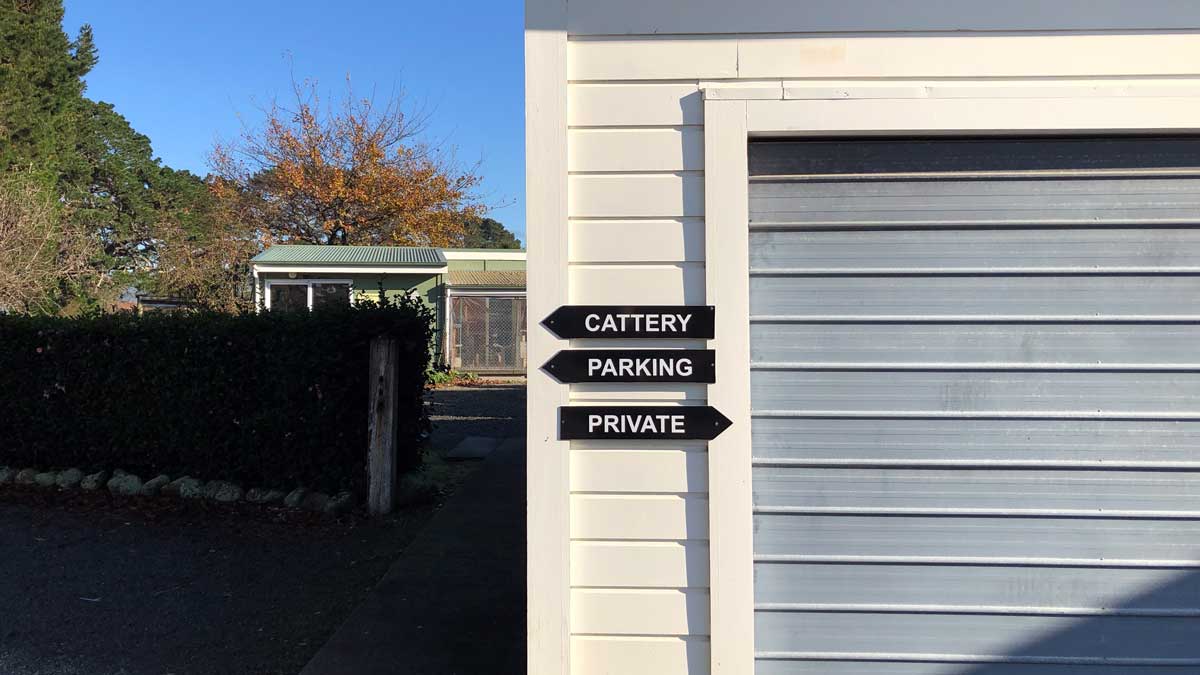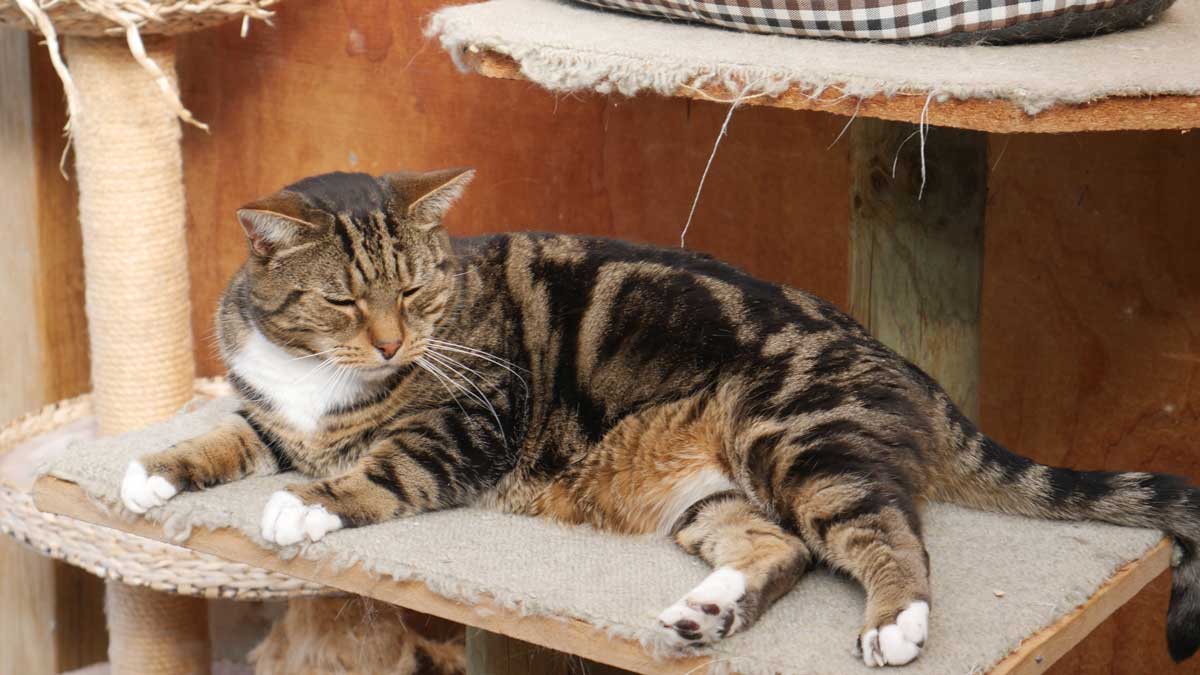 About Cat Purr-Fection Cattery
Cat Purr-Fection Cattery has been in operation since March 2006 in its purpose-built modern facilities. It is our mission to provide the very best care and attention for your cat or cats while they are staying with us, here at the cattery.
Cat Purr-Fection is situated in Carterton, in the beautiful Wairarapa Valley, in a large rural property well away from busy roads. This ensures your cat's stay with us at the cattery will be tranquil and enjoyable.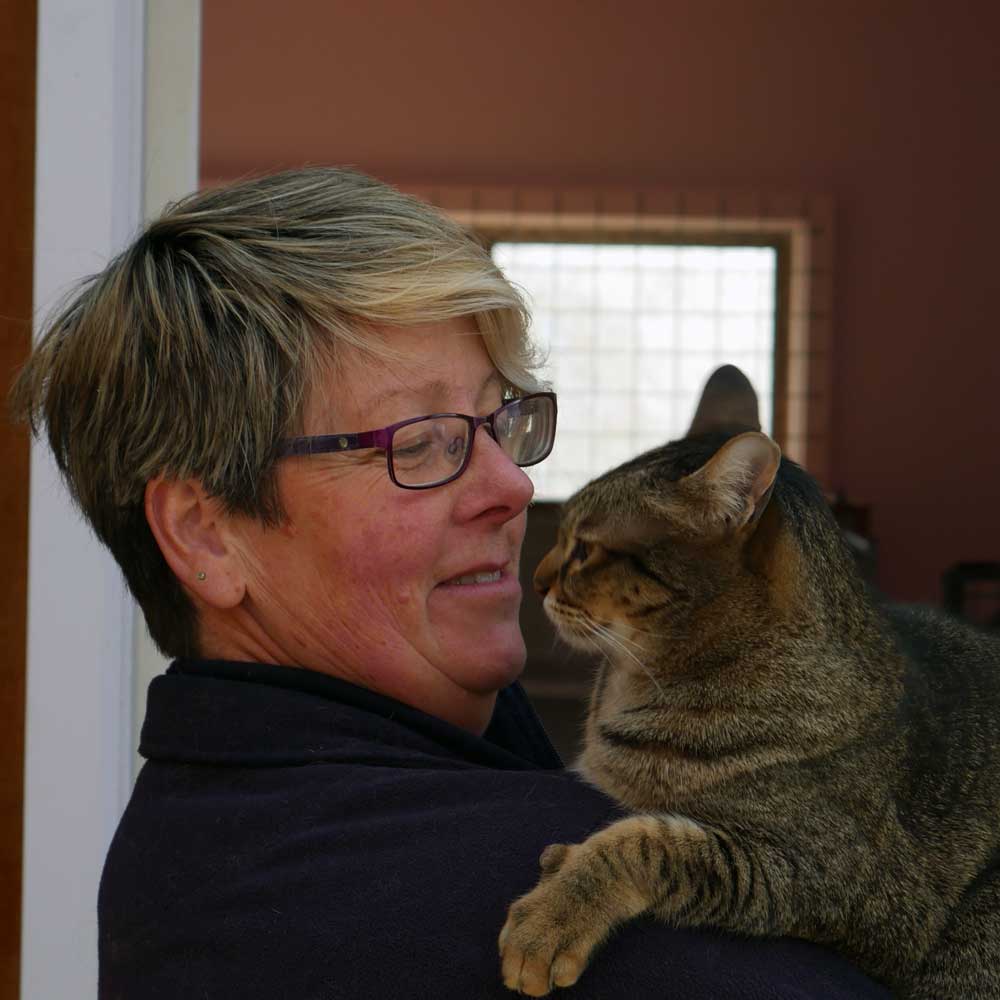 Frequently Asked Questions
Is a current vaccination certificate required before check-in?
It is a code of practice requirement that we receive documentation from your vet specifying that your loved one has had a recent (within the past year) F3 vaccine. If your cat has not been vaccinated before, it will take at least two weeks for full immunity to take place after vaccination.
Apart from vaccination are there any other requirements?
Apart from vaccination are there any other requirements?
Yes, these are according to the code of practice.
Your cat must be at least three months of age.
It is best to give your cat worm and flea treatment 10-14 days before boarding.
Please note that all guests found with fleas, flea dirt or worms will be treated at their owners' expense.
Please bring your cat to Cat Purr-Fection in a wire or solid plastic carry cage, one cat per cage.
Do I need to supply food?
We supply all food for your cat during its stay with Cat Purr-Fection.
Please talk to our staff if your cat is on a special diet.
Can I bring along my cat's bed?
We supply all guests with bedding, blankets, scratching poles, toys and feeding bowls. We also recommend that you bring in a article of clothing with your scent on it, as this has been known to relax and ease a cat into boarding.
What if my cat is sick or gets sick while we are away?
Our trained and experienced staff regularly check the health of all guests by monitoring their behaviour, appetite and litter usage.
Upon check-in, we will ask you for the contact details of your regular vet and we will contact you if we feel a visit to the vet is necessary.
If we are unable to reach you, we will take your cat to your preferred vet if local, otherwise we will use our vet. If a guest becomes sick we have a quarantine retreat to ensure other guests will not be affected.
Will my cat be in contact with any other cats?
Under our care, your cat will have its own accommodation.
During the day, the cats socialise and will receive plenty of attention and affection from us.
Can I come to inspect Cat Purr-Fection Cattery?
We are more than happy to give you a grand tour of our premises. Please contact us to arrange a convenient time for us both.
When do I need to pay?
If staying for a period longer than two weeks, a 50% deposit is required to reserve your retreat.
In peak periods, such as school holidays, we do experience a high demand for accommodation. We therefore require a 50% deposit to reserve your retreat.
Balance to be paid on check-out
Payment is cash, EftPos or Internet banking.
Any late payments will incur a 15% surcharge to their account.
How will I know if my cat is enjoying its holiday while I'm away?
You can rest assured, knowing that your cat is enjoying its stay at our cat hotel because we encourage you to ring or text Cat Purr-Fection for updates.
Do you offer a pick up and delivery service?
Pick-up and/or delivery can be arranged for a small fee to selected surrounding areas.
Cost depends on distance from / to Cat Purr-Fection.
Please ask about this service when making a booking.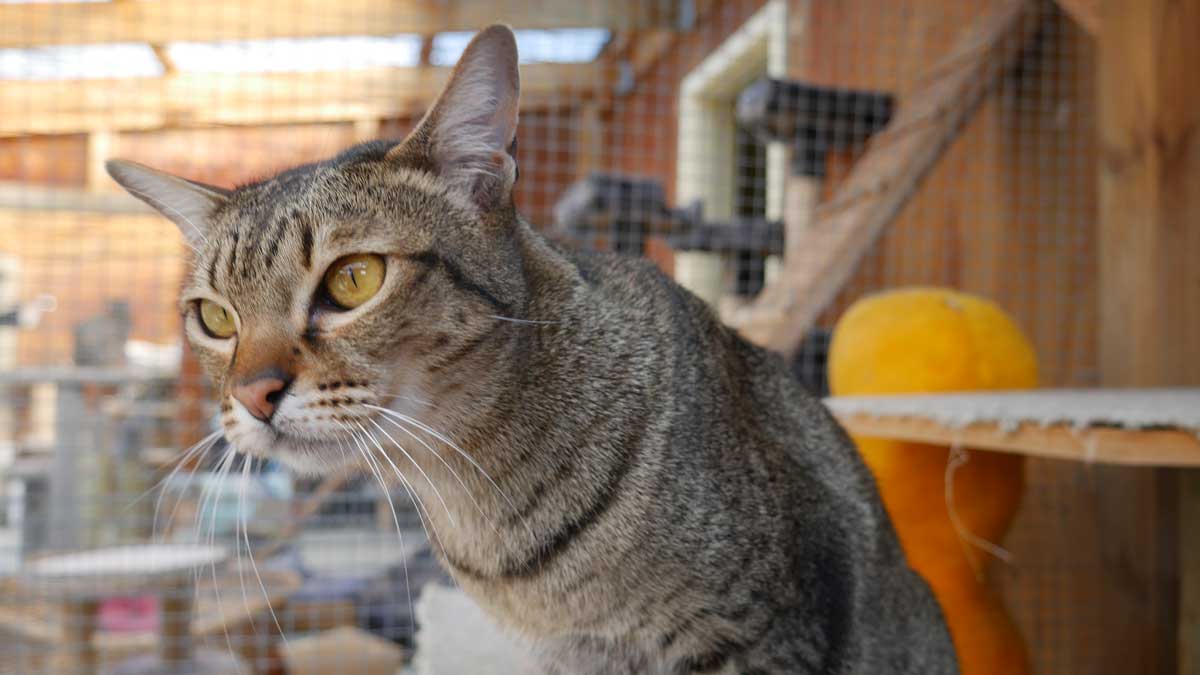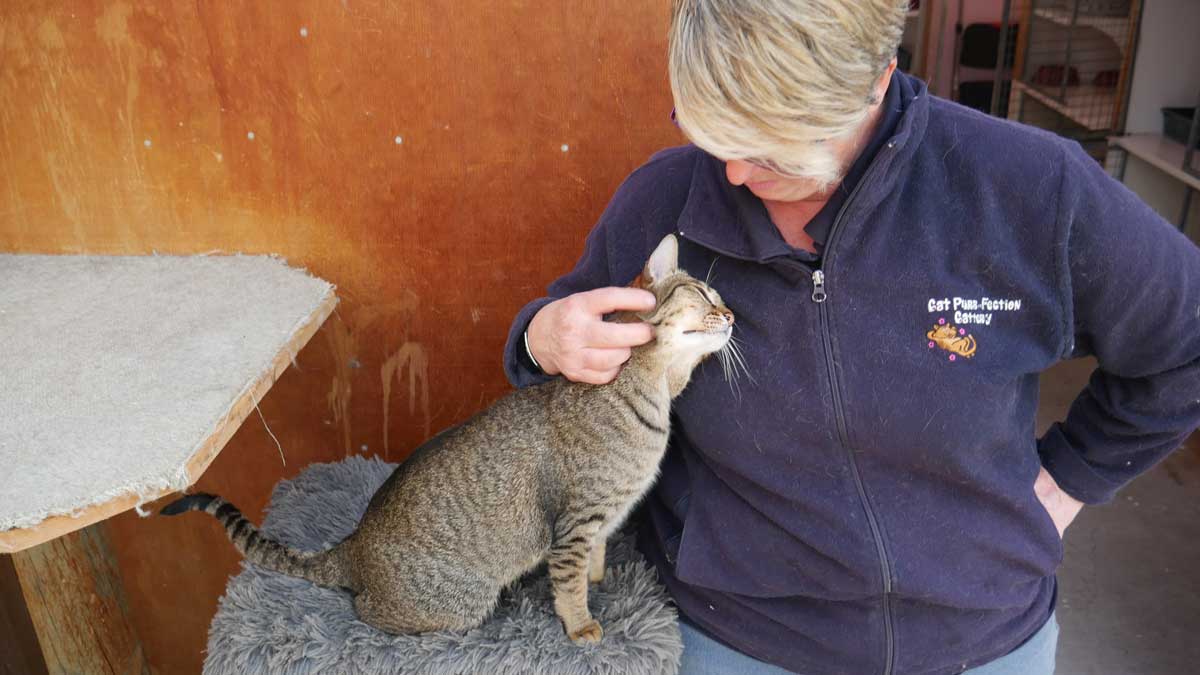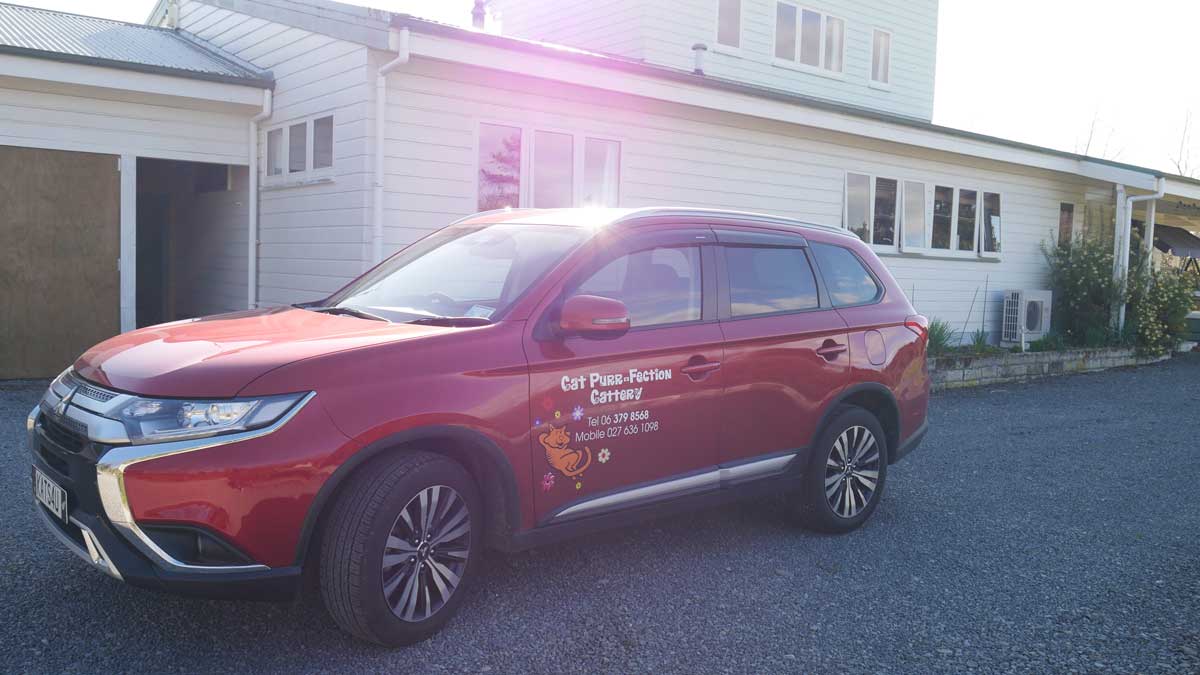 "*" indicates required fields
More Info
Address: 247 Chester Road, Carterton
Phone: 027 636 1098
Business Hours:
8am - 10am and 4pm - 6pm everyday
Christmas Day and Boxing Day (Closed)
Anzac Day - closed half day